Sections
Text Area
nexus events:
Our core activities
NEXUS events are at the heart of what we do. We run a regular and active series of meetings both online and face-to-face where we explore belonging - and belonging in Hong Kong - from a range of perspectives.
Text Area
YouTube: Seminar Recordings
Right Column
Text Area
If you were unable to attend our events and are afraid of missing out on event content, rest assured - you'll find recordings of our previous seminars on our YouTube channel. Subscribe to our YouTube channel to keep up with our update!
Note: Some events may not be recorded and therefore not available on YouTube due to the event nature/the format of which they were held. 
Check out our past events here:
22 May 2023
Religious minorities in the 2019 Hong Kong protests: Ambivalence, strategies of (non)participation, and claims of belonging among Muslims, Sikhs, and Hindus of Hong Kong
Hosting Venera Khalikova on religious minorities and belonging at Academic Building Rm 3301 HKUST & online
Read more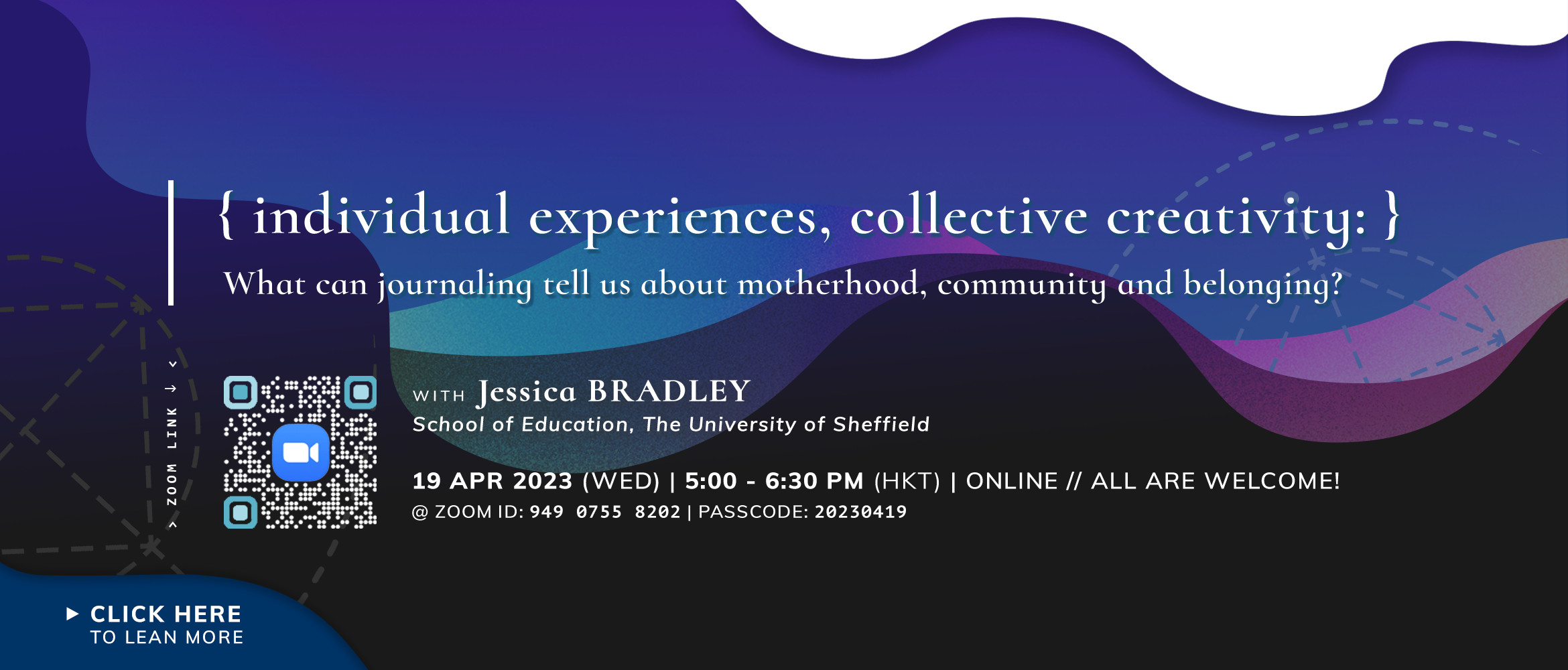 19 Apr 2023
Individual experiences, collective creativity: What can journaling tell us about motherhood, community and belonging?
Hosting Jessica Bradley on creative journaling, motherhood, community and belonging
Read more